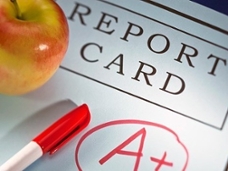 FOCUS AREAS
Macomb ISD continuous improvement focus areas include the Michigan Integrated Continuous Improvement Process (MICIP), professional learning communities (PLCs) and State Accountability Designated Schools for Action and State-wide Systems of Support.
Michigan Integrated Continuous Improvement Process (MICIP)
The Michigan Department of Education (MDE) encourages districts to create a district level team that utilizes the four mindsets: Systems, Continuous Improvement, Whole Child and Equity; the continuous improvement cycle; and the MICIP platform to engage in thoughtful and efficacious continuous improvement processes.  Facilitators of Continuous Improvement (FCI) Cohort I is a 5-day series designed to support district leaders in this work while at the same time, support their ability to facilitate building level continuous improvement actions. District leaders will participate in the Assess Needs 7 steps, which is the first phase of the cycle, as well as use the Assess Needs process to inform their plan design.  Throughout the school year, participants learn how to use protocols and tools to better understand how implementation and monitoring are so closely tied to yielding optimum results.
State Accountability Designated Schools
Districts with schools designated for action will participate in Facilitators of Continuous Improvement (FCI) Cohort II.  In this 5-day customized series, district and building leaders will be supported and guided through the Assess Needs process, planning, implementing, monitoring and evaluating as it relates to their continuous improvement goals, end-targets and interim targets.  Specific data as it relates to their district and school goals will be collected and analyzed so that adjustments of strategy implementation can be made in real time.  Macomb's Model of Action will be an integral part of this series so that service and supports are completely coordinated.
Facilitator of Continuous Improvement Curriculum and Tools